Newly constructed, North Beach Villa sits atop a hill with a scenic view of the Pacific Ocean, Catalina Island, and the hills of San Clemente on the Southern California coast. Our location is the ideal place to walk to the beaches and to numerous restaurants and bars in the immediate vicinity.  We built our boutique hotel for those who are looking for truly beautiful and unique accommodations in the quaint "Spanish Village by the Sea" beach town of San Clemente.
Each of our three guest rooms are uniquely designed with modern furnishings and technology that are comfortable and make you feel at ease. Enjoy state-of-the-art, automation to control lighting, window coverings, room temperature, and entertainment. Our well-appointed lobby boasts a bar where we host a Reception Hour on Friday and Saturday evenings (coming soon – pending our liquor license).  The lobby leads to an outdoor, covered courtyard with dining tables, barbeque, ice and water dispenser, and a large utility sink for our guests' enjoyment.
Our guests can buyout all three rooms and then have private access to the entire Villa for parties or gatherings. We offer various packages to help our guests experience what San Clemente and Orange County has to offer.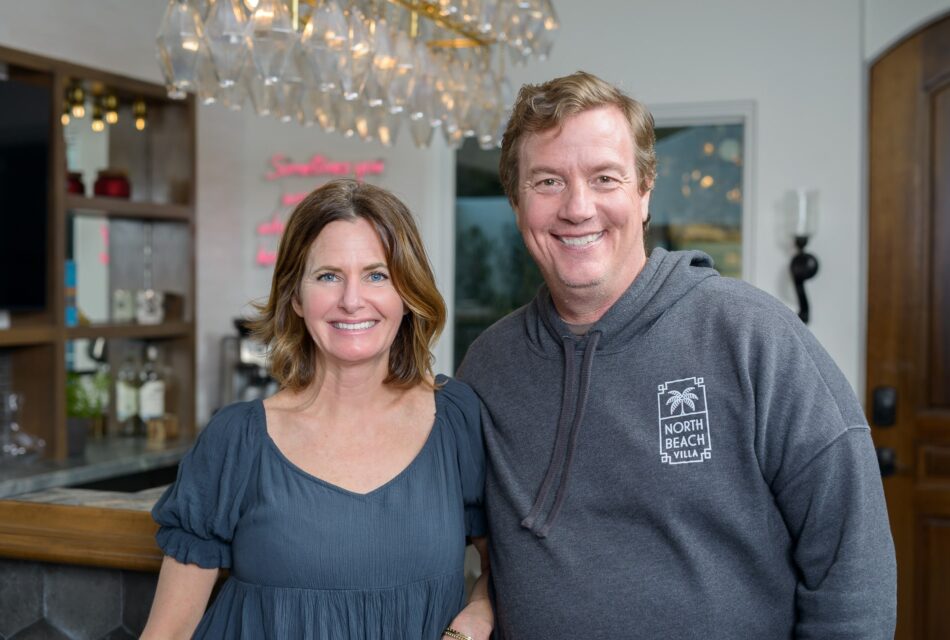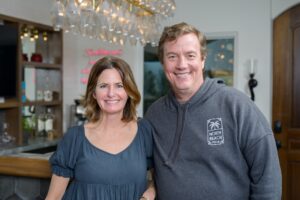 Meet the Innkeepers
Eric and Loreen Spink are the owners of North Beach Villa. We have lived and raised our three children in San Clemente for over 20 years. We sold our home and previous business to invest in and create North Beach Villa. We purchased a vacant lot in the North Beach neighborhood of San Clemente in October of 2018, and then spent four years developing and constructing our Villa from the ground up. We live onsite year around and are hands-on owners who strive to create personal experiences for all our guests that they hopefully will always treasure. Our knowledge and passion for exceptional, personalized service are the foundation upon which we will operate and strive for excellence in everything we do. We will endeavor to consistently anticipate and be responsive to the expressed and unexpressed wishes and needs of our guests. We hope to see you soon!